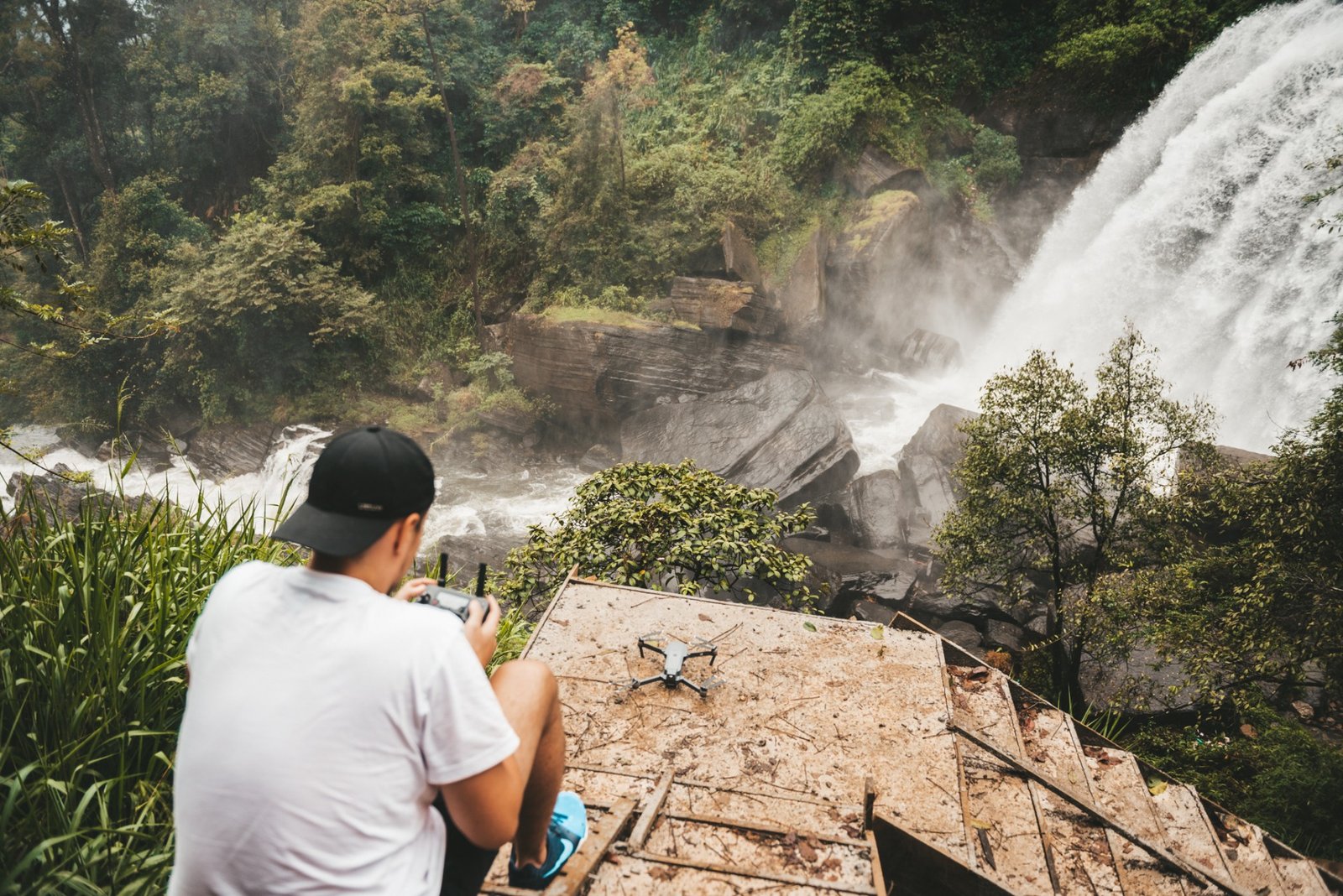 Why do I need Drone Photo and Video for my Hotel or Resort?
Despite the fact that Drones became so popular just a few years ago, photographers have been using them way longer. These days it is not hard to get a drone. Some of them start from 100$. Obviously, the cheaper ones wouldn't do High resolution shots or 4K videos, but in some cases, that is a good place where to start. Nowadays drones are very popular among Photographers and Videographers. From architecture, wedding, sport, leisure photography to stunning 4K videos, which seem like the latest Hollywood movie.
Drones in Hotel & Resort Photography
In earlier days photographers had to jump out of a helicopter to take pictures from the sky. Obviously, they produced really good photos, but all that process of arranging a helicopter just to take a few shots from above is taking too long. Even though some photographers are still doing that, when the drones came into the game, many things have changed. Many of architectural photographers started to use drones as a main photographing sky machine. Of course, just to own a drone is not enough. You need a professional drone pilot, that knows the right angle of the shot, since the sky view has a different perspective. Let's jump in the section, where you can see what are the main benefits of using drones.
Benefits of the Drones at Hotel & Resorts industry.
Drones offer flexibility
Drones are tiny, that's why they can fly to any kind of areas, even the tough ones. They can fly under or above the trees, in some cases you might be taking a risk to get the shot you wanted, but it's totally worth it! Drones can do shots from long distance, close ups, perfectly framed shots and everything you imagine the birds' eye can see.
Drones are very quiet.
Unlike helicopters, drones are really quiet. They do not get that much attention as other flying machines. They can do a perfect close-up of the building, and make fly-away in seconds. You can use drones while not disturbing the guests of the place in the area.
Drones make all convenience.
As I mentioned before, just because drones are so small these days, most of them can be set up in less than a minute. HotelsPhotos.com team is using newest aerial drones of Dji production to get best results for our clients.
Drones give you high-resolution photos and videos.
Drones these days are equipped with the latest technology, so we can provide high-resolution images. We are filming in 4k resolution to make your promo video look stunning.
Before Using a Drone.
The first thing to know before operating a drone is that we cannot break the rules and the law of the country we're working in. There are several countries where it is forbidden to bring your drone across the border. Here's a list: Egypt, Algeria, Barbados, Brunei, Cote dIvoire,Cuba,Iran,Iraq,Kuwait,Kyrgyzstan,Madagascar,Morocco,Nicaragua,Saudi Arabia, Senegal, Syria.
Secondly, it is a must to make a flight plan before taking a drone to the air. You cannot fly a drone near airports or restricted areas like military bases.
These days, in order to stand out from the crowd, Drone is a must. The aerial photos and videos allow your client to look at your place from a completely different angle. Let your client feel it!
Head of HotelsPhotos.com
Mantas Gričėnas